Smart business owners know that you lock the doors and activate the security system when you leave your physical location for the night. You take these steps to ensure that burglars can't access your inventory, money, computer, and business network. In the same way, you need to always protect your digital location—your website— from criminals. With a website security certificate, you can add a layer of protection to prevent hackers from accessing your sensitive data.
At EZComputer Solutions, we've been helping small businesses like yours protect their proprietary information with our advanced cybersecurity solutions. One way we do that is by ensuring that your website has an SSL certificate. This security measure not only helps keep hackers out of your network but can also improve your search rankings with Google.
Get started today with cybersecurity services from EZComputer Solutions to ensure that your business and your customers are protected from cybercrime.
What Does SSL Stand for?
SSL stands for secure socket layer. It's also sometimes called a TLS certificate, an HTTPS certificate, or an SSL server certificate. No matter what you call it, it all means that a website is secure, authentic, and legitimate.
What is an SSL Certificate?
An SSL certificate is a digital stamp of approval from an industry-trusted third-party certificate authority (CA). This certificate is basically a digital file with information from the CA that verifies a website is secure and uses an encrypted connection.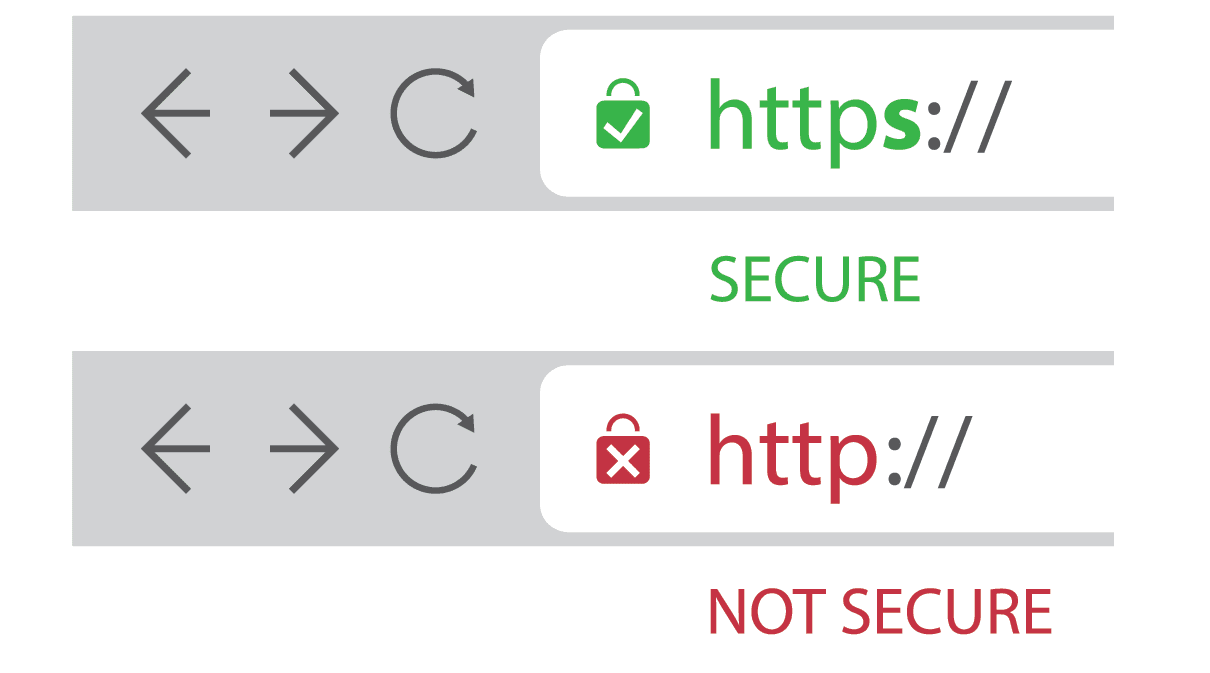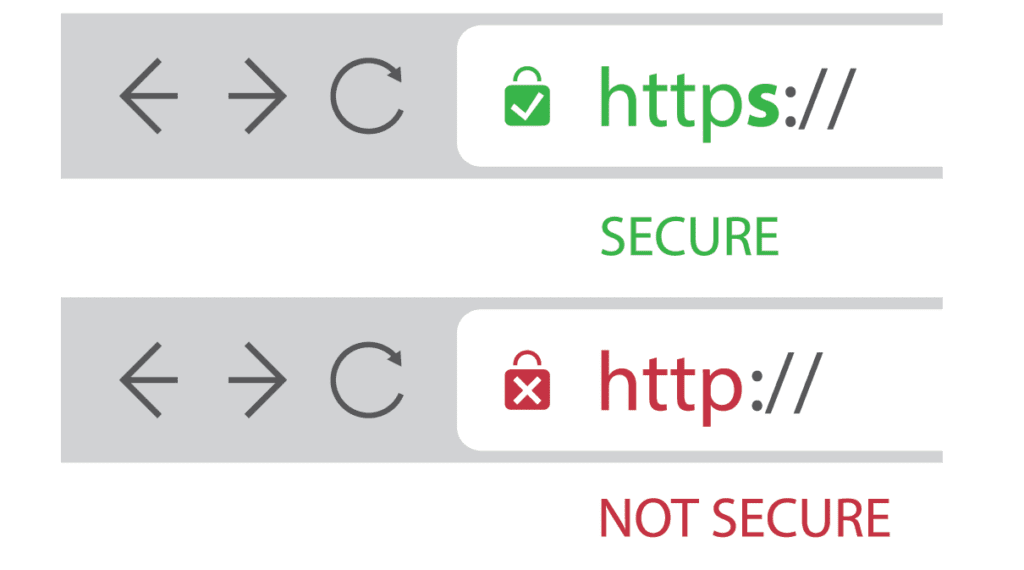 You'll know secure websites from unsafe ones by looking at the web address at the top of your browser. Secure sites start with HTTPS versus HTTP and show a closed padlock icon. Sites without a current validation certificate may show a red error icon or say "Not Secure." A website with a proper SSL certificate demonstrates to its users and customers that it is a legitimate website, asserts the identity of the website, and reassures the customer that their personal information is protected through an encrypted connection.
SSL works by creating public and private keys that encrypt data. Hackers can't get to the data because they don't have the proper key for decryption. This video from HubSpot explains it well:
Why Does My Website Need a Security Certificate?
Your website needs a security certificate for several reasons. The most important of which is cybersecurity. One of the most common cyberattacks is a man-in-the-middle attack. Without a website security certificate, your website is vulnerable to a cybercriminal intercepting and stealing the data passed from your users to your web server–data like email addresses, passwords, credit card information.
Having a website security certificate and robust security protocols in place from a managed IT service provider, like EZComputer Solutions, can help protect your business from these costly attacks.
Establishes an Authentic Connection
Another reason you need a security certificate is to build trust between your business and your customers. Data privacy is a primary concern among consumers. If you operate an eCommerce website, customers want to know that their name, address, phone number, email address, and credit card information are safe to give to you. Without the SSL certificate, your customers will get a warning not to use your site because it's not secure.
Makes Your Site Reachable
If customers navigate to your website without an SSL certificate, or if a certificate is revoked or expired, the padlock icon will either be open or have an X through it, depending on the web browser. Browsers like Google Chrome and Internet Explorer will also display a page saying there's a problem with the site if the website security certificate is not valid. Customers will likely then click off your website, never to return because of security issues.
Impacts Your Ranking in Google
A fourth reason you need a website security certificate is that it is a ranking factor for Google. In 2014, Google announced that as part of their goal of making the internet safer, having a domain validated through a CA and a web address that begins with HTTPS is a ranking factor. This statement means that if two web pages have equal ranking factors and one is secured, and the other isn't, the secured website will rank higher.
What Types of SSL Certificates Are There?
There are three main types of SSL certificates, depending on the level of security your business requires. The lowest level is generally less expensive than the highest level. If users exchange private information with your company via your website, you likely need a higher website security certificate. Choose from these types of SSL certificates:
Domain Validated (DV) Certificates: Best for blogs or small companies that don't exchange customer information.
Organization Validated (OV) Certificates: An OV certificate will work well if you have lead-capture capabilities.
Extended Validated (EV) Certificates: Ideal for a business that conducts financial transactions online.
How Much Do SSL Certificates Cost?
SSL security certificates can be free to thousands of dollars. For larger websites and businesses, the cost of encrypting vast amounts of data is high. However, small business owners may use a free or low-cost option. Our web design company, EZMarketing, installs an SSL certificate on every website we build. Contact EZMarketing today if you need a new, secure website.
Protect Your Business Today with Cybersecurity Services from EZComputer Solutions!
Cybersecurity is not a topic to be taken lightly. An SSL website is the first step into ensuring the data shared between your company and your customers is secure. You also need robust cybersecurity services from a reputable IT company, like EZComputer Solutions.
Our cybersecurity solutions keep a watchful eye on your business communications 24/7, so cyberattacks are quickly discovered and resolved. We can help you get a website security certificate to keep your website safe, establish trust with your clients, make your site reachable, and rank in Google. Get started today to see how EZComputer Solutions can help your business.