As technology advances, it's more important than ever for small business owners like you to take a proactive approach toward IT management. An information technology audit is essential for all modern businesses that want to ensure their infrastructure and data are safe and secure. Keeping data secure is vital for businesses of any size since any breach or loss could negatively impact operations, client data, and profitability. Companies can ensure that their information systems remain up-to-date and secure by conducting regular information system audits and implementing proper security measures.
Small businesses near Lancaster, PA, face risks and security threats every day, especially with your IT infrastructure. That's why we've developed a comprehensive information technology audit program to ensure your company's IT systems operate perfectly, securely, and in line with laws and regulations. In this article, we'll explain the value of an IT audit, why companies need them, and how our team can help you with an IT audit solution tailored to your needs. Get started now by booking a consultation.
What Is an IT Audit?
An information technology audit thoroughly evaluates a company's technology systems, policies, and processes. IT auditors aim to ensure these systems operate effectively and securely and comply with IT-specific laws and regulations. The primary objectives of IT audits are to protect corporate assets, ensure data integrity, and align with the organization's overall goals.
IT auditors assess physical and environmental security controls, identity and access management, and business process controls, among other things. They evaluate potential risks and weaknesses. After the audit, they create a full report with suggestions for reducing threats, improving your systems, and staying in line with IT regulations. With an IT audit, you can:
Understand and tackle vulnerabilities
Mandate better information management
Reinforce internal controls
Guarantee the protection and reliability of your company's information systems.
Why Is an Information Systems Audit Necessary?
Simply put, auditing in a computer information system environment provides peace of mind that your IT systems are protected so that you can avoid any data or security breach.
More specifically, the benefits of an information technology audit are significant for any business owner. One major advantage of an access management audit program is that it helps you understand vulnerabilities in your system and your organization's ability to address them. An IT audit also provides an opportunity to improve your IT systems' overall functionality and efficiency and provide recommendations on maintaining compliance with IT-specific regulations.
By auditing your IT environment, you can increase the longevity and sustainability of your business due to:
Enhanced internal controls
Improved information and risk management
Increased integrity of your information system
Safeguarding company data against potential breaches
What Is the Information Technology Audit Process?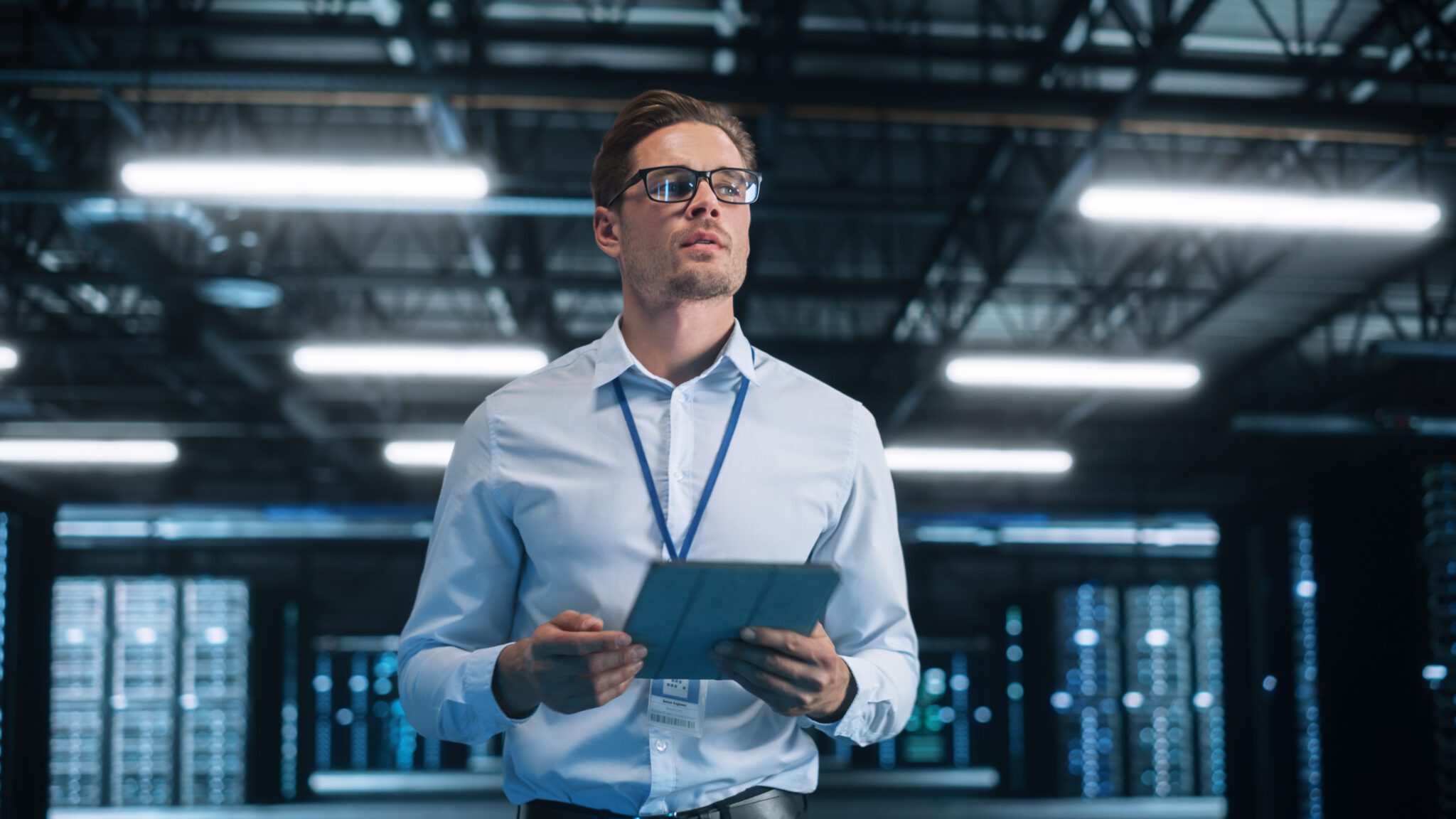 The first step in an information systems audit is establishing its objective through careful planning. Objectives could include determining whether IT controls protect corporate assets or ensure data integrity, among other things. Once the audit practitioner's guide and goals are established, an audit plan is then developed to achieve those objectives. This audit plan outlines the audit methodology, scope, and procedures to be followed.
Next, the auditor collects data and information by examining all the relevant IT controls and evaluating them. This evaluation includes system and process documentation and physical and environmental security controls. Additionally, data extraction or a full software analysis may be performed to ensure the accuracy and effectiveness of IT controls in the audit of information systems.
Finally, the auditor reports on their findings, outlining any weaknesses in the IT system and threats to the security and functionality of IT controls. This report should include recommendations on eliminating any vulnerabilities, improving efficiency or functionality, and maintaining compliance with IT-specific regulations. By performing an IT audit, you can ensure that your information systems are appropriately protected and managed, safeguarding your business against any potential data or security breach.
Are There Certain Frameworks That an IT Audit Must Follow?
Three of the most widely accepted frameworks used when auditing a computer information system environment are COBIT, COSO, and ISO. The pros and cons of each framework vary depending on your company's needs. Understanding these three major frameworks is crucial to finding an effective information technology audit solution that works for your business.
COBIT stands for Control Objectives for Information and Related Technology. This framework guides how to manage IT-related activities in an integrated manner across all business processes. The COBIT framework offers detailed instructions which can help your organization meet expected standards and requirements, but it may be considered too restrictive or complex by some businesses.
COSO stands for Committee of Sponsoring Organizations of the Treadway Commission. Its framework enables organizations to evaluate their internal controls in auditing information systems. The COSO framework allows organizations to evaluate their existing internal financial controls but may lack specific guidance on how those controls should be implemented.
ISO stands for International Organization for Standardization. Its framework focuses mainly on quality management systems. The ISO framework focuses more on quality assurance rather than security, making it ideal when managing large projects but not as suited to smaller, technical ones.
Should I Do an IT Audit Myself or Hire Someone?
While some businesses might attempt to perform the information technology audit themselves, it is best to call in a professional IT company for the job. An experienced and qualified IT service provider like us can ensure that all procedures are correctly carried out, from planning to completion. Moreover, we can provide resources and expertise that individual companies may lack during their own audits.
We can provide fast and efficient information technology audit services tailored to your specific needs. We will work with you throughout the database audit program, helping you stay compliant with applicable regulations while also gaining valuable insights into the effectiveness of your organization's IT systems. With our team on your side, you can rest assured that your IT audit will be done right the first time. So, take advantage of our years of experience today and see how we can help improve your business operations.
Need Help with an Information Technology Audit?
Doing an IT audit greatly benefits businesses in Lancaster County, PA. It helps you spot any flaws or weak points in your system and ensures you follow all necessary regulations. Through an audit done by an experienced IT professional, like us, you can gain insights into the effectiveness of your systems and find solutions tailored to your specific needs.
We have years of experience and will be with you every step of the way while ensuring quality assurance is always kept up. Get ahead of the game today – contact us for a consultation now!