What is Microsoft SharePoint?
SharePoint is a web-based document management and collaboration tool that's part of Microsoft 365. It allows you to securely store, organize, and share information across your organization from any device. Plus, it includes workflow and collaboration tools that help streamline processes and improve your team's productivity.
It works by creating a secure, private intranet for your business that you can access from your web browser. Unlike the internet, where websites are public to anyone, your SharePoint intranet is private, so it's only accessible by your internal team or selected external users.
Especially when combined with the rest of the Microsoft 365 tools, SharePoint makes it easier for your team to work together, no matter where they are.
>>Talk to our IT Support team about how SharePoint can make work easier for your business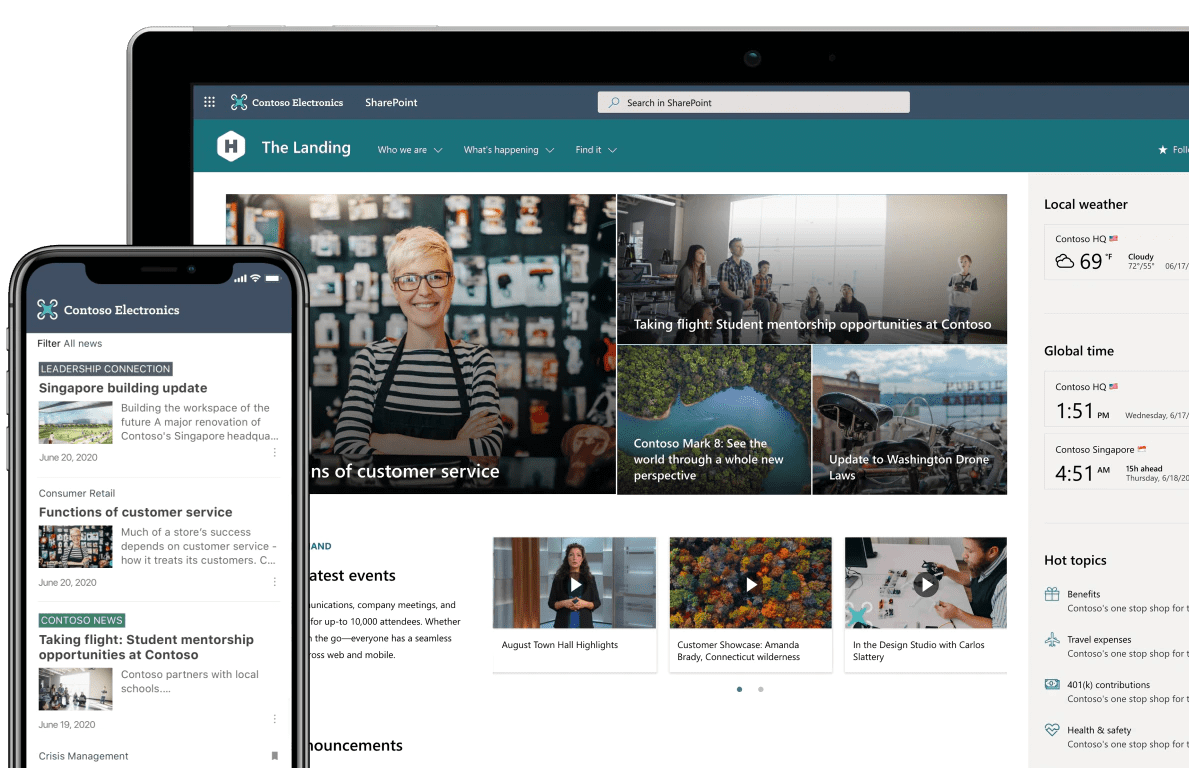 The Benefits of SharePoint, Especially for Small Businesses
At first, it may seem like SharePoint is just a tool for large corporations, but SharePoint's advantages can make a big difference for small businesses, too. Here are a few main benefits of SharePoint for small businesses to consider:
1. Centralized information, accessible from anywhere
Right now, you probably have a company server where you save all your work documents. The problem is, you can only access those files when you're physically in the office or connected to your internal network via a VPN. Meanwhile, you have employees saving documents on their local or personal computers that you can't access at all—and that likely aren't being backed up.
Microsoft SharePoint gives your small business a centralized place to share documents, news, and even project status information that's easily accessible from any device. It's like moving your company file server online, so it's simple for everyone to save and access information no matter where they are or what device they're using. No driving to the office or slow VPN connection is required.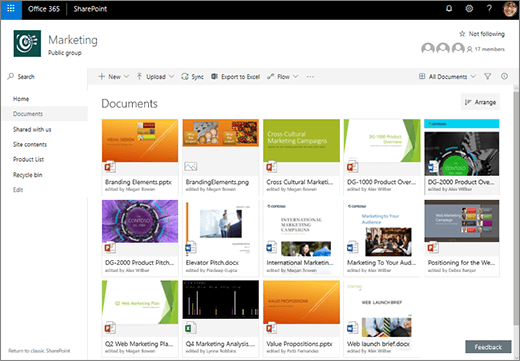 2. Seamless, real-time collaboration
Too often, when trying to work on a document with a team, the process becomes a mess. People are emailing different versions. Someone responds with revisions but forgets to track their changes. You try to make updates, only to find the document is locked for editing by someone else.
With Microsoft SharePoint, all changes to the document are automatically synced, so you're never dealing with multiple versions, and there's a full revision history in case you need to rollback changes.
One of the best benefits of SharePoint is that multiple people can edit a document simultaneously. That means you can collaborate in real-time with coworkers, even if you're in different places.
3. Streamlined processes
Simply sharing information is one thing. Getting your team to use that information to coordinate effectively and get projects done is another. With SharePoint, you can create workflows that help streamline your business processes.
For example, rather than emailing a team member when you need them to do something, you can assign tasks and check the status of a project right within SharePoint. You can even get notifications when a document changes, so you don't need to go searching for updates. Plus, you control document approvals and collect online signatures, saving you time on things like quotes, invoices, or vacation requests.
4. It's searchable
Have you ever lost a document and spent way too much time digging through your network folders trying to find it? SharePoint includes a comprehensive search feature that scans your entire intranet, including file names, contents, and metadata.
You can even add additional searchable metadata to your documents, such as ID numbers, account numbers, or other identifiers that are unique to your small business.
5. Security & compliance
With constant threats from hackers, natural disasters, and hardware failure, any small business should be concerned about keeping their company data secure and backed up. Not only that, but if you work in healthcare, finance, or other sensitive industries, you likely have regulatory compliance and privacy issues to contend with as well.
Microsoft SharePoint's benefits include advanced security settings and compliance features that keep your business data safe. Robust data encryption and cloud backup services safeguard your data in transit and once it's stored.
SharePoint also gives you extensive control over how to store your data and who has access to it. Your IT services provider can help you set up Microsoft SharePoint with the appropriate settings for data storage and access.
6. Customer portals
While an intranet may seem like an internal tool only, one of the benefits of Microsoft SharePoint is that you can create exclusive communication sites for customers, vendors, and more.
For example, you could create a customers-only site where each customer could log in to see documents, resources, and notifications explicitly related to their projects and orders. You could also create a job portal for potential employees to get news, updates on open positions, and upload their resumes.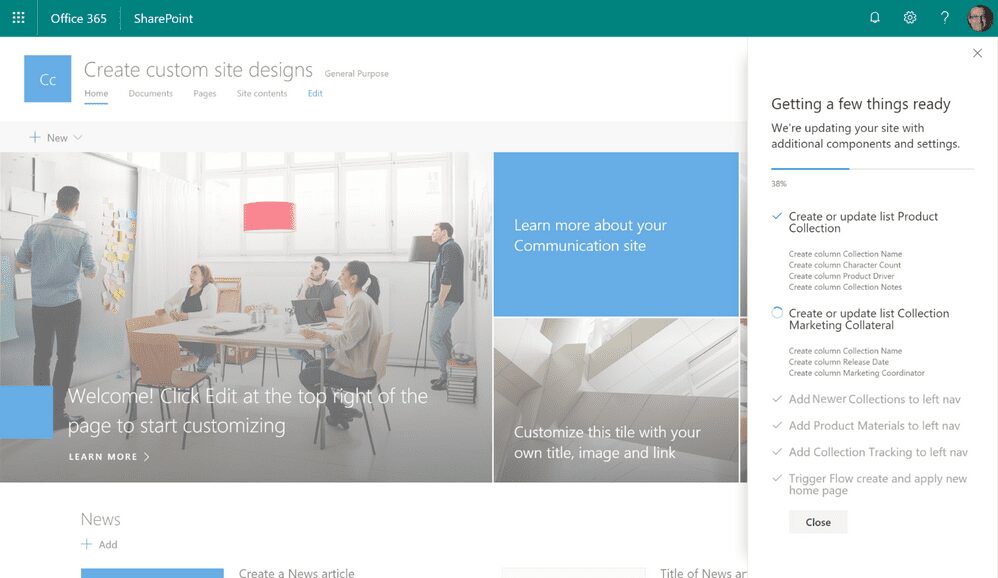 7. It's customizable
Every business is different, and small businesses have different needs than large corporations. Thankfully, one of SharePoint's advantages is that it's highly customizable to your needs.
Just like a standard website, you can customize a SharePoint intranet site with the design, content, and navigation that makes sense for you. The user-friendly interface means you don't have to be a technical wizard or call IT support every time you need to make a change, either.
While it works best with other Microsoft products like Microsoft 365, SharePoint is also flexible enough to integrate with other tools like CRM, ERP, or project management software.
Ready to Put the Benefits of SharePoint to Work for Your Business?
SharePoint is included in all Microsoft 365 Business plans. EZComputer Solutions is a Microsoft Certified Partner with over 15 years of experience helping small businesses get the IT solutions they need. Let us help you enjoy all SharePoint's benefits, PLUS other Microsoft tools that improve your business's productivity!