For many small businesses, remote work has suddenly become the new normal. With team members working from home, it's more important than ever to find new methods and collaboration tools to keep teams connected and productive.
Plus, nearly every small business has come to rely on programs like Microsoft Word or Excel to communicate and create documents. They're a must for day-to-day work.
Microsoft 365 offers an effective remote working solution in a complete, all in one software package. By combining all the Office apps you're used to, plus a range of productivity tools and security features, Microsoft 365 can help your employees work productively and securely, no matter where they are.
Let's explore how Microsoft 365 can make remote work better for your business.
What is Microsoft 365?
Microsoft 365, formerly known as Office 365, is a subscription service that provides Microsoft Office apps and cloud-based productivity tools. It's designed to help teams work, call, chat, host meetings, collaborate, and share documents from anywhere.
Here's what's included in Microsoft 365:
Microsoft Office apps – Word, Excel, Powerpoint, Outlook, etc.
Exchange – business-class email & calendar
Microsoft Teams – meeting & collaboration tools
SharePoint & OneDrive -cloud-based file storage & sharing
Security & compliance tools
Microsoft 365 offers multiple different plans and advanced features to fit your needs and budget. Talk to your IT company to figure out which plan is right for your business.
How Does Microsoft 365 Deliver a Remote Working Solution?
Staying connected in a remote working environment can be challenging, but having the right software for your remote workers can make a huge difference. Here are a few ways Microsoft 365 can make working from home easier for you and your employees.
Work from anywhere, on any device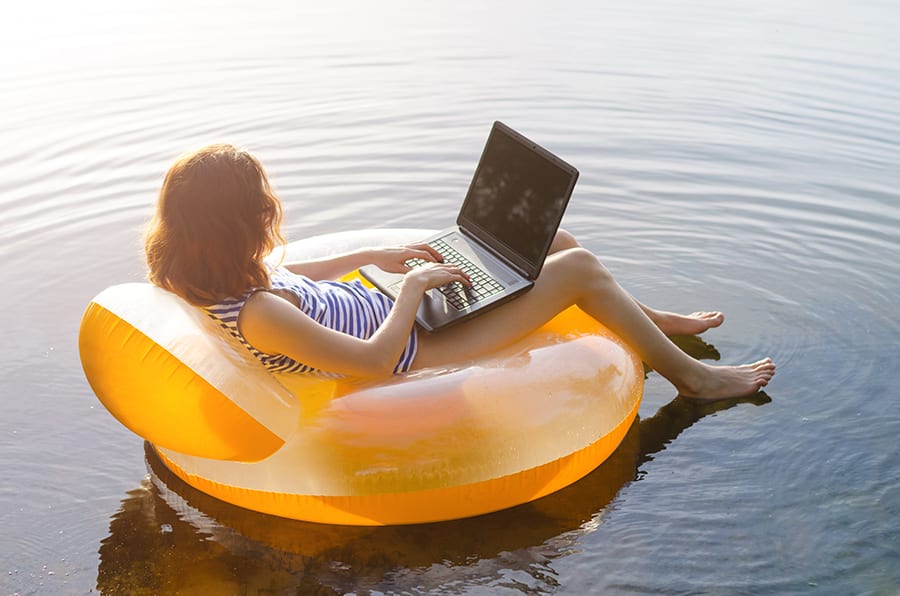 When you're in the office, you're usually working from the same computer, and you always have access to the company file server. When working remotely, that's no longer guaranteed.
Microsoft 365 allows you access to all your files and Office apps anywhere you have an internet connection because it's cloud-based. Never again will you have to drive back to the office because you forgot to save the latest file to your laptop.
Plus, Microsoft 365 automatically syncs all your files so that you can switch seamlessly between devices. For example, you can make a change in a Word document from your phone while you're on the go and pick it up from your laptop when you get back to your home office.
Collaborate in real-time with Microsoft Teams
One of the biggest challenges of remote work is figuring out how to communicate with your team and your clients without the benefit of face-to-face interaction. Microsoft Teams allows your entire organization to connect and collaborate, just as effectively as if you were in the office.
Teams is a live chat and video tool that you can use to host meetings, live events, or group conversations easily. But unlike Zoom or GoToMeeting, it's much more than just a video conferencing platform.
Microsoft Teams allows you to create separate "channels" to communicate with smaller groups or departments within your organization. You can even invite clients and people outside your company to join in on a specific group or discussion.
Even better, Microsoft Teams works seamlessly with Office apps, so you can collaborate on documents in real-time. In other words, no more emailing that Word document back and forth, or having one person screen-share a Powerpoint while everyone else futilely clicks on their own screen, forgetting they can't make changes. You and your coworkers can all be on a call together and make changes to the same document simultaneously.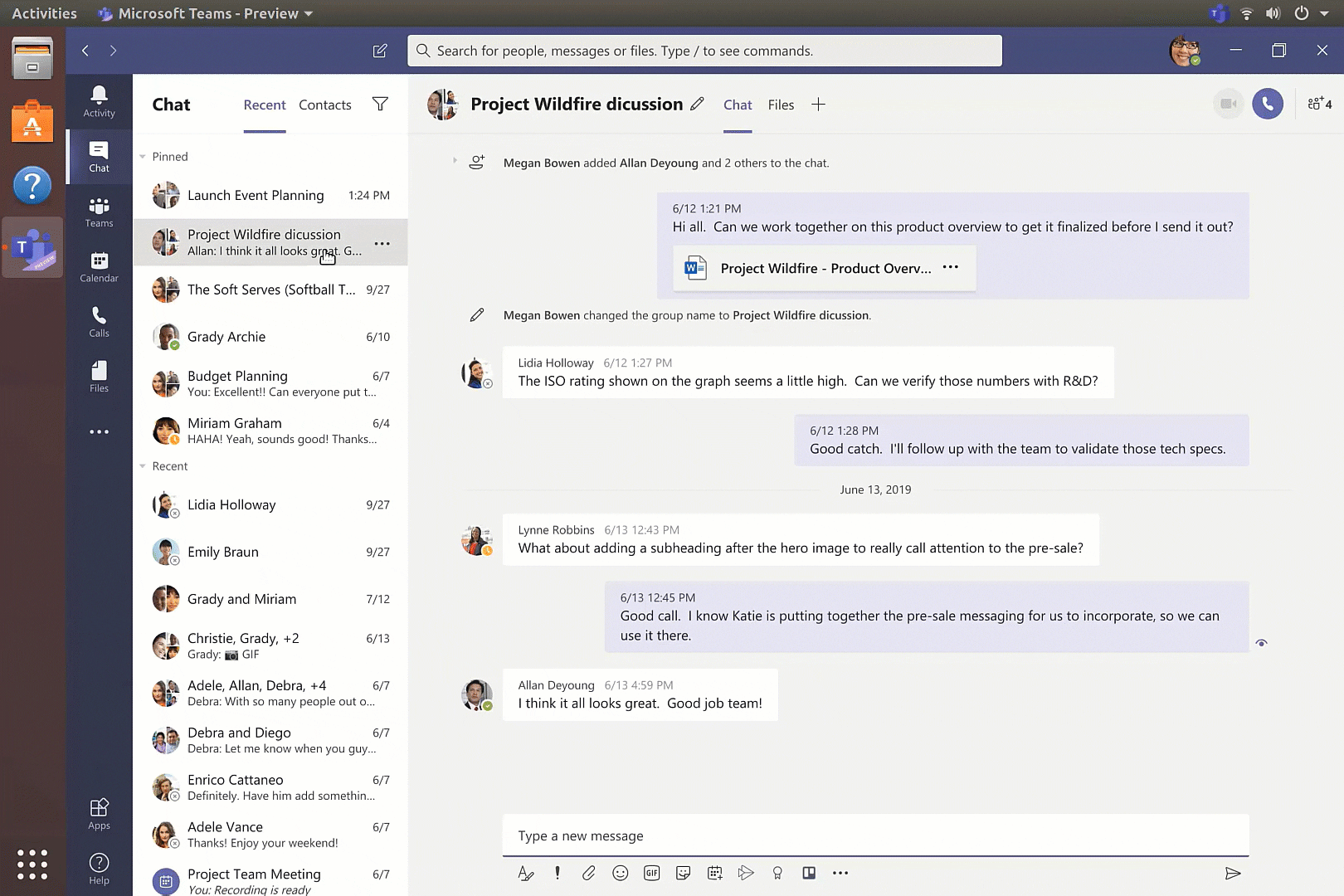 Easy, secure access with Microsoft SharePoint
Many small businesses use VPNs to give employees secure access to the company network. If your business does this, you've probably used a remote desktop to control your work PC from home. The problem is: VPNs and remote desktop connections are slow and cumbersome.
With SharePoint, you can have secure, centralized file storage and sharing, all on the cloud. It's like having an online company server, so it's easy for your employees to access files from home, without slow remote desktop connections.
Not only can SharePoint save your team a lot of time and hassle, but it can save you money, too, since you wouldn't have to invest in a physical file server.
Reliable, business-grade email
Like it or not, business still runs on email, and for most small businesses, reliable email service is a crucial part of their operations. Many vendors offer free email hosting services along with your website hosting, but most of those services are notoriously unreliable.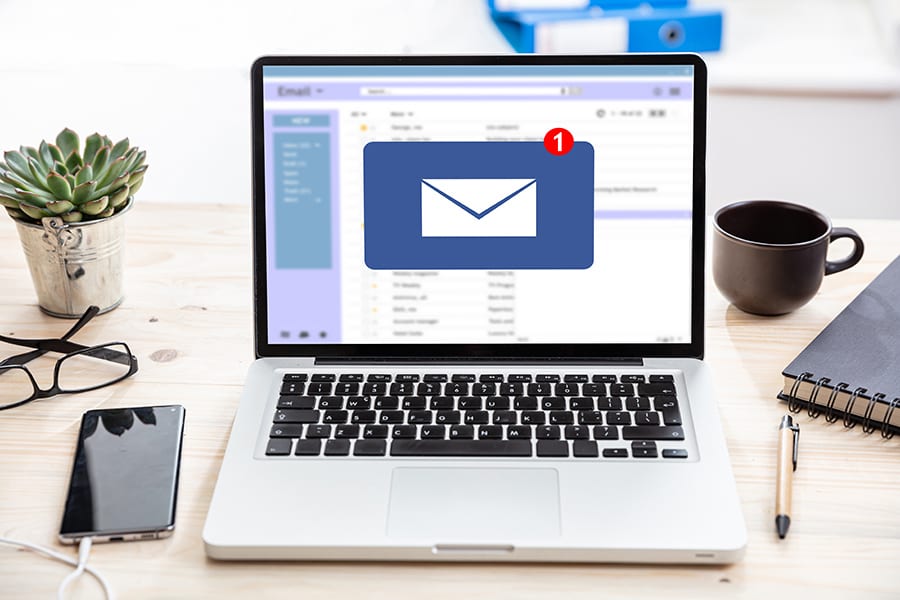 Microsoft 365 includes business-class email with a 99.9% uptime guarantee. Plus, it's hosted on the cloud, so like your other apps and files, it's available anytime, anywhere you have an internet connection. It also includes built-in antivirus and anti-spam to protect your inbox from phishing and malicious emails.
Bottom line: free email accounts are not enough if you want your email to be reliable and secure. If your email going down for a day would be a disaster for your business, you should talk to your IT services provider about switching to Microsoft 365.
Looking for a Better Remote Working Solution?
When it comes to keeping your remote workers connected and productive, the right technology plays a huge role. If you're struggling with remote work, talk to our IT company about how Microsoft 365 and cloud-based IT solutions can make working from home easier.