Every business who relies on technology should have cyber insurance.
But actually getting cyber insurance can be tricky, because insurance companies will ask a lot questions about your existing cybersecurity measures. If you're not following best practices, your rates are going to go WAY up, or they may deny you coverage entirely.
Here's what insurance companies want to know and how an IT services provider like EZComputer can help you stay safe AND save you money on your insurance premiums.
Do you have a dedicated resource in charge of your security?
Insurance companies want to know that someone is truly focused on your business's security.
Maybe you have an internal IT person, but if not, you probably need an outsourced IT company.
An IT Managed Services Provider (MSP) like EZComputer will proactively manage and monitor your network to keep it safe and identify threats before they become problems.
Do you conduct regular security awareness training for your employees?

Your employees are often the weakest links in your security, and most data breaches happen because they fall victim to phishing attacks and click on things they shouldn't.
Our Password Watchdog service offers simulated phishing and cybersecurity training that helps educate your employees on how to keep your business safe.
Do you have regular, secure backups?
The #1 thing most hackers are after is your data. The cost of losing that data is very expensive, which is why they want to make sure you're protecting your data in the first place.
At EZComputer, we partner with Datto, an industry-leading cloud provider, to offer secure, reliable cloud backup solutions that safeguard your precious business data.
Do you have advanced email security?
You need more than just a spam filter. Since so many cyber threats come via email, you need advanced security measures like screening links and attachments and quarantining dangerous messages.


We offer business-grade email through Microsoft 365 that secures your email against spam, phishing, malware, and more.
Do you require multi-factor authentication?
Two-factor, or multi-factor authentication, is one of the easiest ways to protect your accounts from getting hacked, and it's a big red flag to insurance companies if you don't have it.


Using a service called Duo, we make it simple and easy to secure your accounts with multi-factor authentication.
Do you have strong password practices in place?
The #1 way hackers get into your accounts is by stealing your passwords. That's because most people use weak passwords or poor password practices that make the hacker's job easy.
With Password Watchdog, we can monitor and alert you when your passwords are stolen and train your employees to stop giving them away.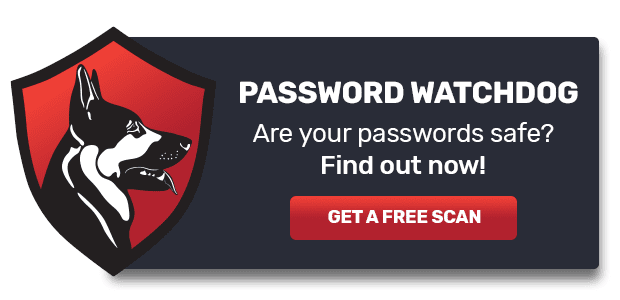 We can help keep your business safe
These are just a few of the most common questions we've seen, but we've had clients get applications with PAGES full of IT and security questions that they don't know how to answer
As their IT company, we fill out the answers for them and provide the security services they need to get the best rates.
We'd love to help keep your business safe too. To get started, give us a call, or click on the link below to schedule a consultation.