Phone calls aren't dead, but traditional landlines are dying.
While most households have switched to using cell phones, many businesses are still stuck in the past, using traditional phone systems that are outdated, inflexible, and cost WAY too much.
It's like paying a premium to use a typewriter and a Rolodex.
OR, you have a phone plan from a big company like Comcast or Verizon, and you're paying crazy high rates for every phone line.
Get Better Business Phones with VoIP for Small Business
There's a better way to get reliable business phones at a fraction of the cost: a VoIP phone system from EZComputer Solutions.
VoIP stands for Voice Over Internet Protocol. Rather than using an old-fashioned wired connection, VoIP uses the internet to enable phone calls, texts, conferencing, and more.
At EZComputer Solutions, we offer affordable VoIP phone service for small business with 3CX phone systems. Stop overpaying for an outdated landline or expensive VoIP service from a national provider. 3CX offers you reliable, business-grade calling and tons of additional features you won't get on your traditional landline, all while saving money on your phone bill.
Benefits of a Small Business VoIP Phone System
Anything you can do with a traditional phone line, you can do with a small business VoIP system, plus much more. Here's why you should consider VoIP for your small business:
It Saves You Money
VoIP phones are much easier to install and maintain, and it's easy to add and remove phone lines and features to fit your needs. Whether you're switching from a landline, or you already have a VoIP plan from a national provider–our affordable small business VoIP phone system can save you thousands on your phone bill every year.
Call From Anywhere
You don't have to be tied to a physical phone at your desk. With VoIP, you can make and answer calls from any computer, or your cell phone, just like you were sitting in the office.
Improve Productivity
Using VoIP for small business gives you flexible features you don't get with traditional phone systems. With calling, voicemail, messaging, video conferencing, and more all in one place, you'll save time and energy during your day.
Easy to Get Started
No one wants to spend hours fighting with the phone company's "customer service." At EZComputer Solutions, we handle all the setup and installation for you, so you can get an affordable VoIP phone system without the hassle.
3CX VoIP Features You'll Love
While landlines were designed to transmit only your voice, VoIP technology can do much more, all with the speed of modern internet connections. Our 3CX VoIP phones offer all the reliable calling features of a traditional landline, plus many others that are already built in.
Use Your Extension Anywhere
You can use 3CX on your desktop computer, Android, or iOS devices, so it's like you have your office phone with you wherever you go. You can make and answer calls from your office phone number and not have to give out your personal cell phone number.
Unlimited Extensions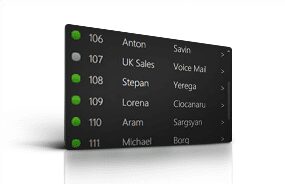 You don't have to pay expensive per-extension or per-minute pricing. With 3CX, you can add as many extensions as you need, and remote workers or employees on the go can call free of charge.
See Presence of Colleagues
No need to wonder if Tom is at his desk. With 3CX you can see whether colleagues are available, busy, or on another call, so you can avoid unnecessary call transfers and prevent disruptions.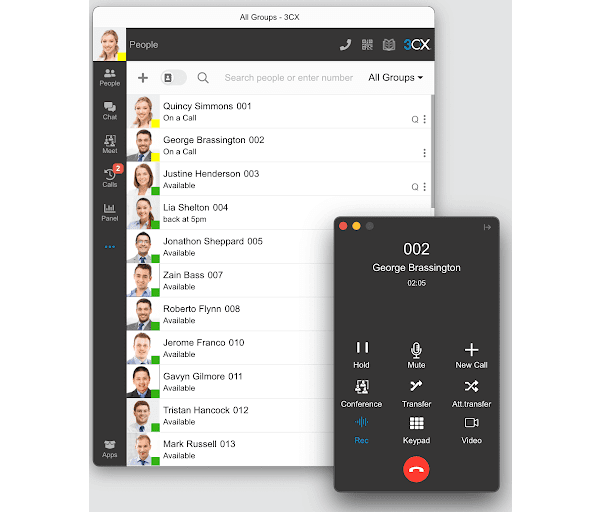 Voicemail and Fax to Email
Get voicemails and faxes delivered straight to your inbox without any additional logins or software. Voicemails are converted to sound files with transcriptions and faxes are forwarded as PDFs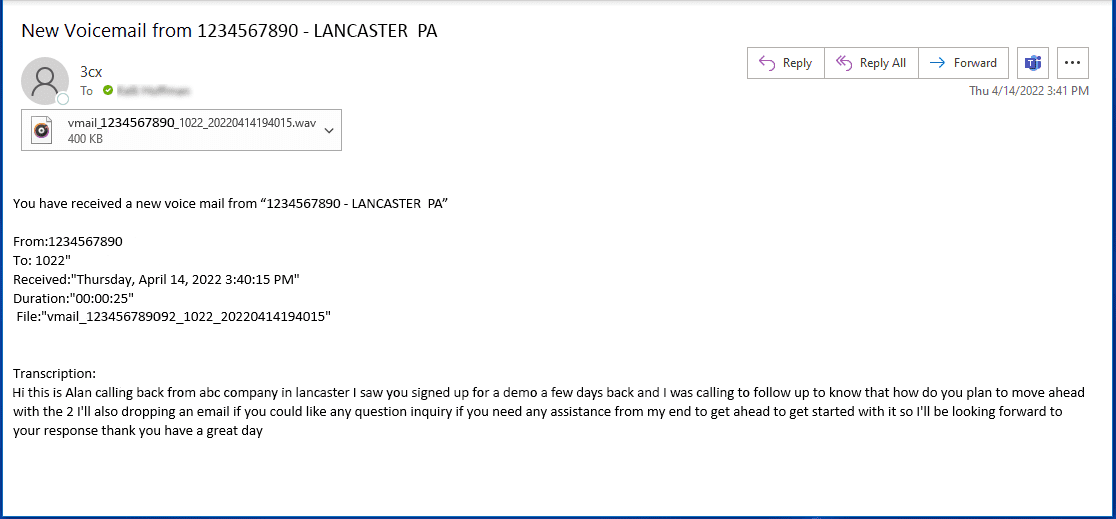 Free Video Conferencing
Enjoy video conferencing for everyone in your company. 3CX offers seamless conferencing without downloading additional software or plugins. Plus, with unlimited users, you'll never have to worry about sharing Zoom accounts again.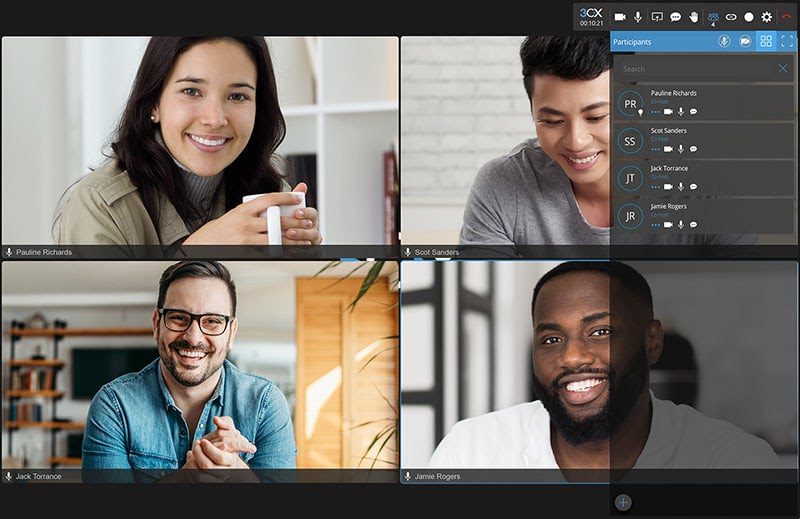 Get Started with VoIP Phones for Your Small Business
Our team at EZComputer Solutions can help you find the best VoIP phone system for your Lancaster, York, or Harrisburg, PA small business. We'll handle all the technical details to make setup and installation a breeze. Get all the features you need from a reliable VoIP phone system and start saving money on your phone bill today!