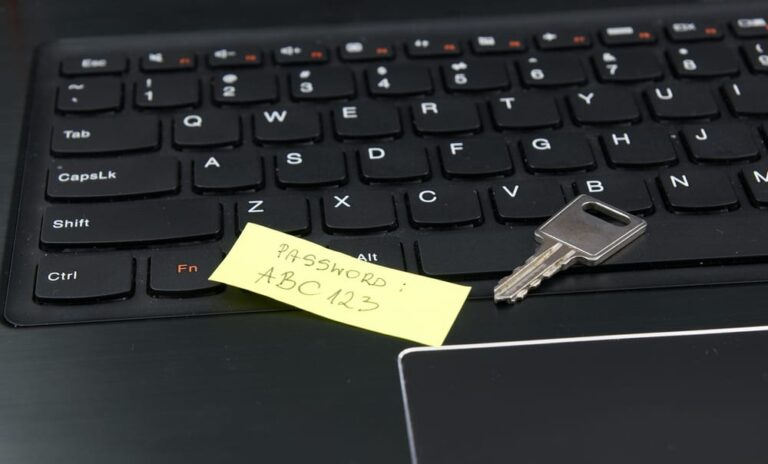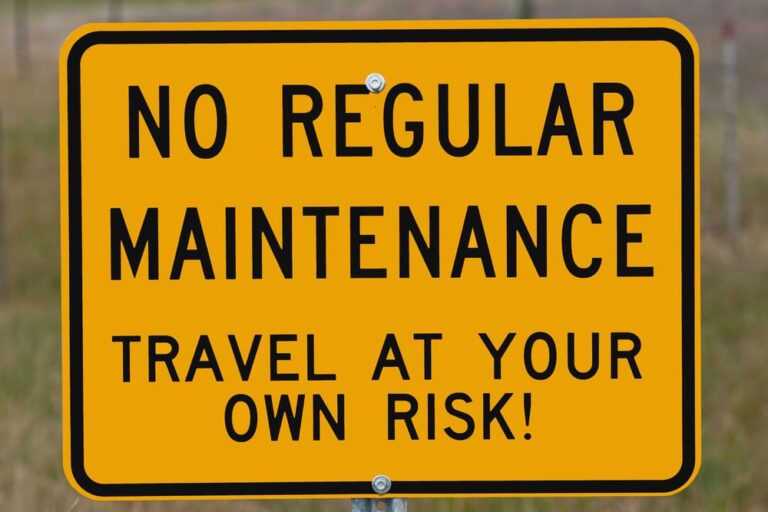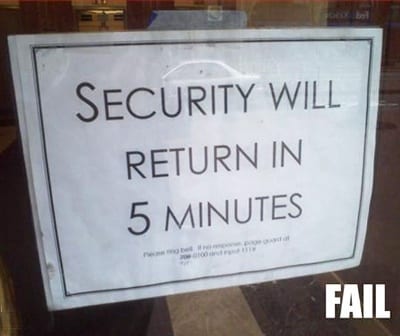 When it comes to network security, some companies cut corners and suffer the consequences. From hacked emails to leaked documents, the integrity of your network can make or break your business. You may be a brand-new company or one that's seen the horrors of one too many cracks in the firewall, but the bottom line is this: there are some easily avoided mistakes you could make with your network security.
We've picked five of the most common network security mistakes to give your company a fighting chance to protect its invaluable information.

1. Weak Passwords
With the rise in hacked social media accounts, it should be common sense to create stronger passwords for your different logins. Passwords that involve your spouse's birthday or pet's name just don't cut it, and neither does using "password." For your company's network, you should ask all employees to create strong passwords—passwords that include a combination of capital and lower case letters, numbers, and special characters. An article on How To Geek has several suggestions for making a strong, memorable password.
As a note, you may need to change the settings of your network to allow special characters in your passwords.
2. Lack of Education
It helps if you have an IT department that knows what it's doing, but if you really want to get ahead of security issues then educate your employees. Most malware is the result of misuse and avoidable errors, so teach your employees how to avoid downloading viruses or inviting spyware into the system. Keep employees in the loop on what new viruses are out there and how they can best avoid them. Prohibiting access to certain websites on company networks will also help prevent malware.
Employees don't need to understand everything about computers to contribute to a more secure network. Providing them with a list of trusted browsers, websites, and hosts makes for an all-around safer company network.
3. No Maintenance
Keeping your network up to date on the latest security patches is critical in ensuring it's safe from outside attacks. Hackers exploit loopholes and cracks in security as soon as they discover vulnerabilities in your network, which means you have to be just as vigilant in your upkeep.
Set a schedule for updates, scans, and patches to maintain the integrity of your network. IT departments come in handy for regular maintenance purposes as they'll be dedicated to handling daily and long-term security concerns with constant updates to software and hardware.
4. Plug and Surf
Before you plug in any new laptops or desktops to your network—or any network for that matter—certain measures should be taken. Installing firewalls, anti-virus programs, and other forms of security first will prevent your new piece of equipment from becoming patient zero. Many new computers come with default firewalls and anti-virus programs, but there's always second-party programs you can purchase and modify to suit your network's needs.
An unprotected piece of hardware is a welcome haven for viruses and spyware, and once they're on your computer, they could remain hidden as you load other sensitive data and programs onto it.
PC Mag has compiled a list of the best anti-virus software of 2015 that offers insight into what makes a good anti-virus program and which ones you should check out.
5. DIY—Do It Yourself
A qualified IT person should handle most security measures especially when it concerns initial setup. Configuring networks, applying the proper security measures, and installing the correct software can be difficult for beginners. Avoid lapses in security by investing in personnel dedicated to IT tasks. From one or two individuals to an entire department, putting your network's security in the hands of someone educated in the ins and outs of computers and IT will be your best bet to ensuring a safe network.
It's tempting to do everything yourself—you cut down on costs, pick up a few new skills, but you risk making mistakes that can cost you big down the line. Larger companies would be wise to have a department dedicated to IT, while smaller businesses should seek advice or hire contractors to help put together secure networks and establish protocols.
Network security means different things to different business. Many networks are used for internal office purposes, computers connected through the intranet, etcetera; but some security concerns apply to website and online stores—and that's when security becomes of the utmost importance. If you can't keep sensitive customer information safe from hackers, they may cease visiting your website and you'll lose their business.
This is why many online stores display security certificates like SSL and TSL where they're visible to customers. These certificates tell customers that their information will only be sent over secure, encrypted channels.
Developing and enhancing your network security doesn't only protect your business, it builds credibility with clients and customers—and that is priceless.
If you need help with your network, don't hesitate to contact us for a free network audit before it's too late.