Imagine it's a Monday morning at the office. You've got coffee in hand and you're ready to tackle a big project that you know will bring your business more revenue. You turn on your computer, look around and breathe in the possibilities.
As your computer boots up, you notice it's running slower than usual, but think, "Hey, it's a Monday morning. We're all a little bit slower to get started." But, as soon as you log in, it's clear that something is wrong. You can't access any of your files and there are error messages everywhere.
Perhaps it's as simple as the internet being disconnected, or it's more severe—like a server crash or a cyber attack. Regardless, you are now scrambling to try to fix the issue yourself, despite not knowing much about what you're doing. You try to call your IT company and get the all-too-familiar message: "Your approximate wait time is 67 minutes." There must be a better way!
Luckily, there is.
With managed IT services from EZComputer Solutions, you're never left hanging on hold for hours while you lose motivation and revenue. Here's how partnering with us can improve your IT support.
How are Managed IT Services Different?
Managed IT services are tasks performed by an outside IT company to proactively manage your network. A managed services provider (MSP) like us can handle all your IT functions for you, including monitoring, maintenance, cybersecurity, IT consulting, on-demand support, and more. We become your IT department, rather than you needing to hire a whole team of internal staff.
However, most businesses still rely on the traditional model of IT support, which is the Break/Fix approach. In other words, when something breaks, you call for IT help, and they fix it. It sounds simple, but it can lead to a lot of IT headaches.
What's Wrong with Break/Fix IT Services?
Break/fix is reactive. You only fix issues AFTER they're already causing problems and downtime
There's no preventative maintenance. It's like never taking your car for an inspection and then wondering why it breaks down
It's Pay-as-you-go, which means every time something breaks, you get a bill. So to save money, you're tempted to spend your valuable time trying to fix your own IT problems, rather than focusing on your business
Break/fix IT services is like calling a tow truck when your car breaks down. Your car gets fixed eventually, but you're often stuck waiting on the side of the road, and it's a big headache.
Why Choose Managed IT Services?
Managed IT is proactive. We monitor your network 24/7 to identify issues BEFORE they become problems
We do network maintenance to make sure everything is up-to-date and running smoothly, which prevents issues from occurring in the first place
We are you IT department. We minimize downtime, and when there is an issue, we respond fast and fix it right.
Managed IT services is like having a mechanic in your passenger seat. We check your gauges, change your oil, and make sure your car is running smoothly. And if it does break down, we're there to fix it right away.
If you want the peace of mind of having our IT team at your side, contact us today to talk about managed IT services for your business.
What's Included in Managed IT Services
Our managed IT services include proactive solutions that keep your network healthy, safe, and running smoothly.
Network Audit
We evaluate your current network and technology needs to identify issues, security concerns, and recommendations for improvement.
Network Maintenance
We keep your network running smoothly by maintaining your server and computers. This includes updating your operating system, security patches, event log monitoring, resolving hardware & disc errors, clearing disk space and temporary files, defragging hard drives, and monthly server reviews.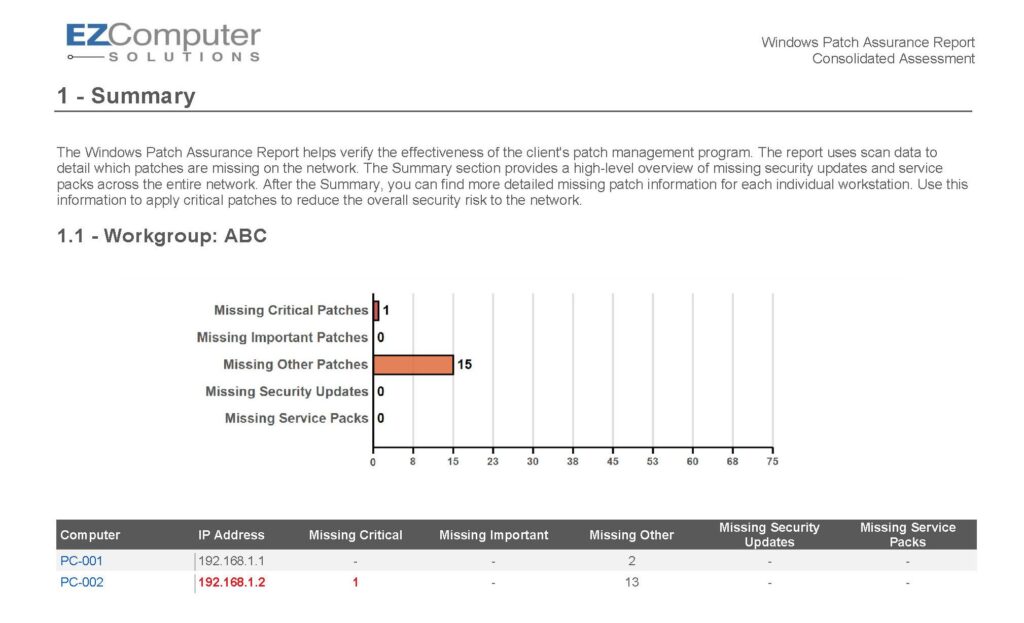 Monitoring
We proactively monitor your network to identify and resolve issues before they become problems that cause expensive downtime.
Reports
We document all our work and provide monthly reports on your network activity, hardware and software inventory, and warranty expirations.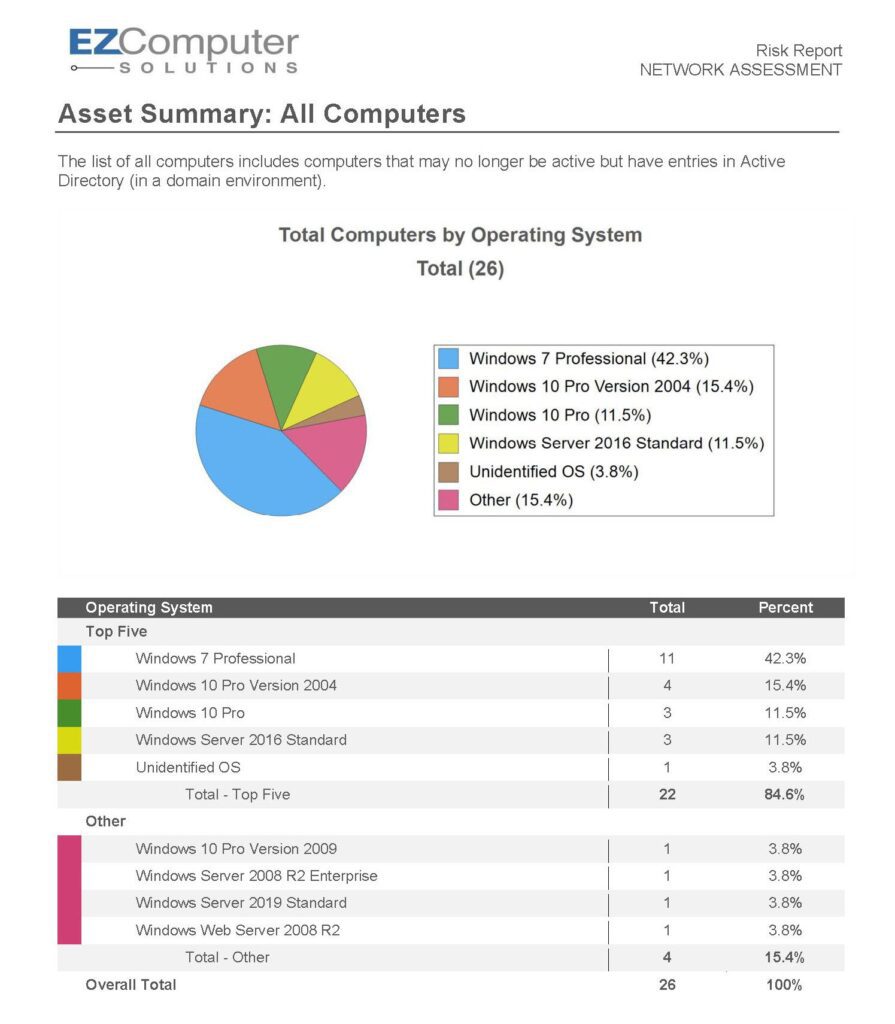 IT Consulting
Beyond just working, we can help you optimize your technology to improve performance. Our IT experts can create a customized IT strategy to help you meet your business goals.
Vendor Management
Businesses rely on so many different programs and technologies, it can be hard to get everything working together. We can coordinate with your other vendors to make sure all your technology is properly set up and integrated securely into your network.
Help Desk Support
When you need help, we're here for you! We offer remote IT support–so we can solve issues immediately–as well as onsite support for when you have a complex problem that requires a hands-on solution.
Ready to improve your IT support experience?
Let us show you how managed IT services can solve your IT headaches.