Protect Your Business Against Human Error with ThreatLocker
No matter how good your firewall, antivirus software, or other cybersecurity protections are, people make mistakes. Here's the problem: your employees are already inside your firewall, so when they click on things they shouldn't, your traditional protections may not detect the threat.
ThreatLocker protects against human error and stops threats your other protections miss by preventing users from running any unauthorized programs on your computers. Let us help you get the application security you deserve so that you can focus on running your business.

How ThreatLocker Protects Your Business Against Human Error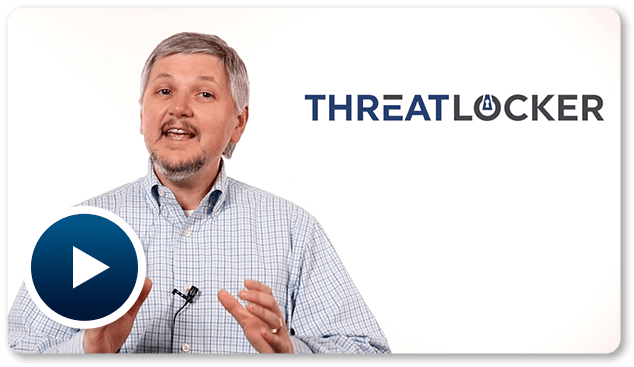 How Does ThreatLocker Work?
1. Learning Stage
ThreatLocker audits your network to learn what files and programs you and your employees use regularly. From there, we build security policies that make sense for your business.
2. Turn on Protections
Your computers are secured, and ThreatLocker will block any unauthorized program from running. You will get an alert if ThreatLocker detects any programs trying to run that aren't allowed.
3. Request Access
If ThreatLocker blocks a legitimate program, you can request access. We can review the request to ensure the program is safe and grant access immediately. Then, you can get back to running and growing your business.
Don't let one employee's wrong click be the action that allows cybercriminals to access your entire network and database. ThreatLocker gives you an added layer of cybersecurity protection that prevents these types of mistakes from happening. Best of all, we can help you install and monitor this advanced endpoint protection, so you can get back to business fast.
How Can I Add ThreatLocker to My Business?
The best cybersecurity plan is a multi-layered approach. Rather than relying on traditional antivirus software alone, add security against unknown threats with ThreatLocker. This advanced endpoint protection program can detect threats and deny their access by verifying applications before they can run on your computers or network. And getting it for your business is as simple as scheduling a consultation with our team.
We can help get ThreatLocker installed on your network so that it can immediately begin the learning stage to understand what applications to allow. Then, your business will be protected from other programs that try to run on your network. If you need to add a new program, simply respond to the alert on your screen, and our team will review it. If it's safe, you will get immediate access.
Protect your business from costly mistakes and human error by contacting us for your security consultation today!