Are you still relying on an in-house employee or team of employees to manage your organization's technology?
While it may seem convenient to have your IT staff under your own roof, it may actually be creating an unnecessary expense to your business, in terms of both time and actual dollars.
Under your current IT structure, you may find that you're often involved in tech-related "crises" that distract you from running your business. Perhaps you don't even have an employee whose official job title is IT manager, but someone with another title wears the IT troubleshooter hat when necessary, and it's not really working for you.
Whatever your current setup, you need to consider outsourcing your IT services. (And not to a foreign country, if that's what you're afraid of when we mention the "O" word!)
There are major benefits to externally managed IT services for small and medium-sized businesses like yours, and we want to show you how they can make every single workday easier for you and your employees.
What are managed IT services?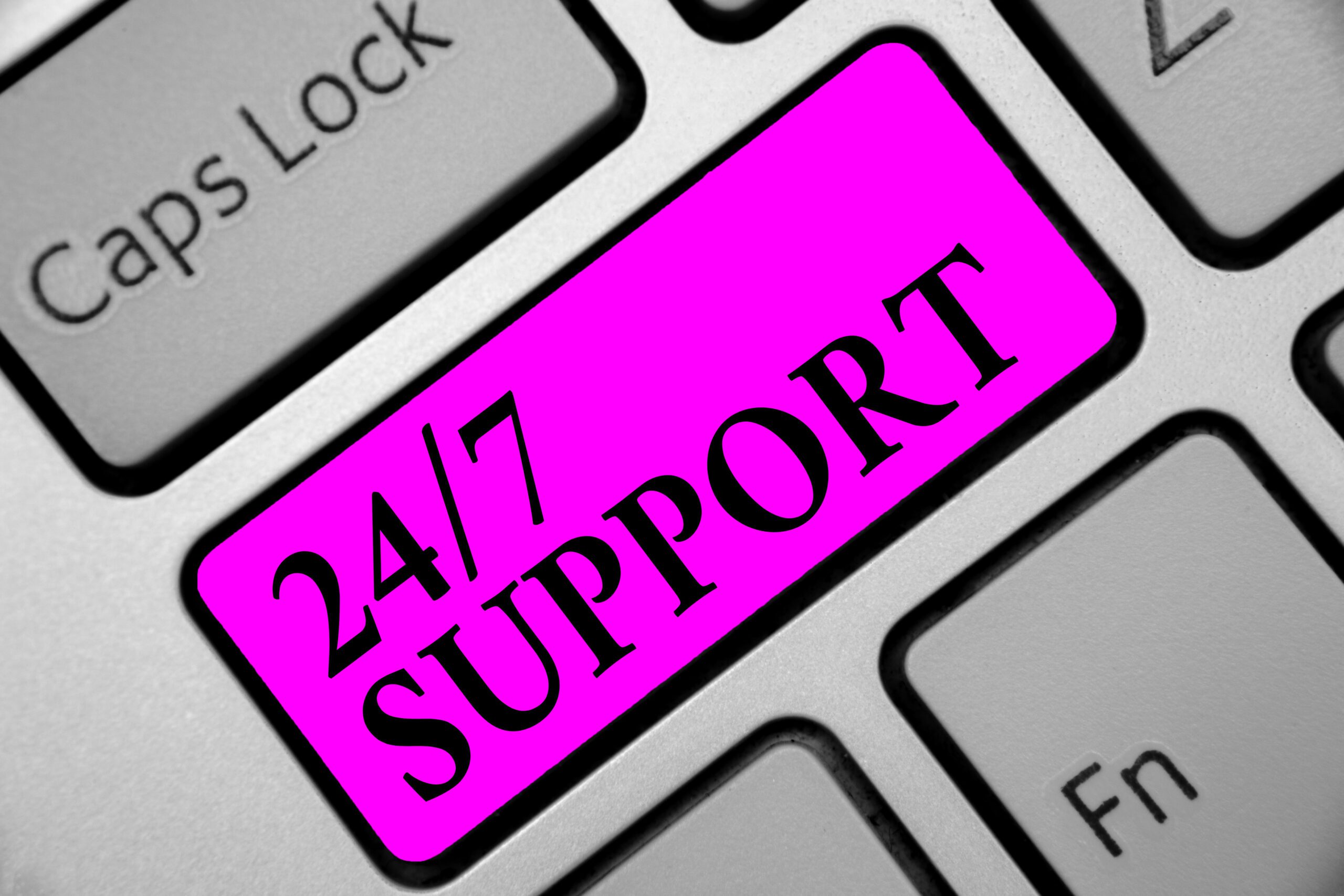 When you outsource your IT services, you will contract with an MSP, or Managed Service Provider, likely within your local business community, though excellent MSPs of all sizes exist across the United States. Here in the Lancaster, PA area, for instance, EZComputer Solutions is a great option for smaller businesses – just listen to our clients!
With managed IT services, you'll have a specialized and focused provider whose primary goal is to help you avoid expensive downtime. Your MSP offers regular network monitoring and cybersecurity services that protect your precious data from the bad guys. You'll also be able to choose from lots of other technical services to suit your business's unique needs, including:
Data storage, backup, and recovery
Email hosting
Support for Customer Relationship Management (CRM) applications and other backend systems
Help with industry-specific compliance maintenance requirements (HIPAA, PCI DSS, etc.)
On a practical, day-to-day level, your MSP will also provide you with so many time and cost-saving advantages. Let's look at the big ones.
Fixing issues proactively, before they become problems
Wouldn't it be nice if the computers and other technology equipment in your office, like networked printers and those big wall displays in your conference room, just worked? When it comes to IT, the best issues are the ones that are fixed before you even notice something is wrong. And with managed IT services, this can be a reality for your company.
Traditional "break/fix" fee-for-service or in-house approaches to IT are reactionary, which means they only come in to fix problems after they occur. Managed IT services, which are designed around a subscription or contract model (more on that in later), are proactive and constantly working to head off problems before they occur.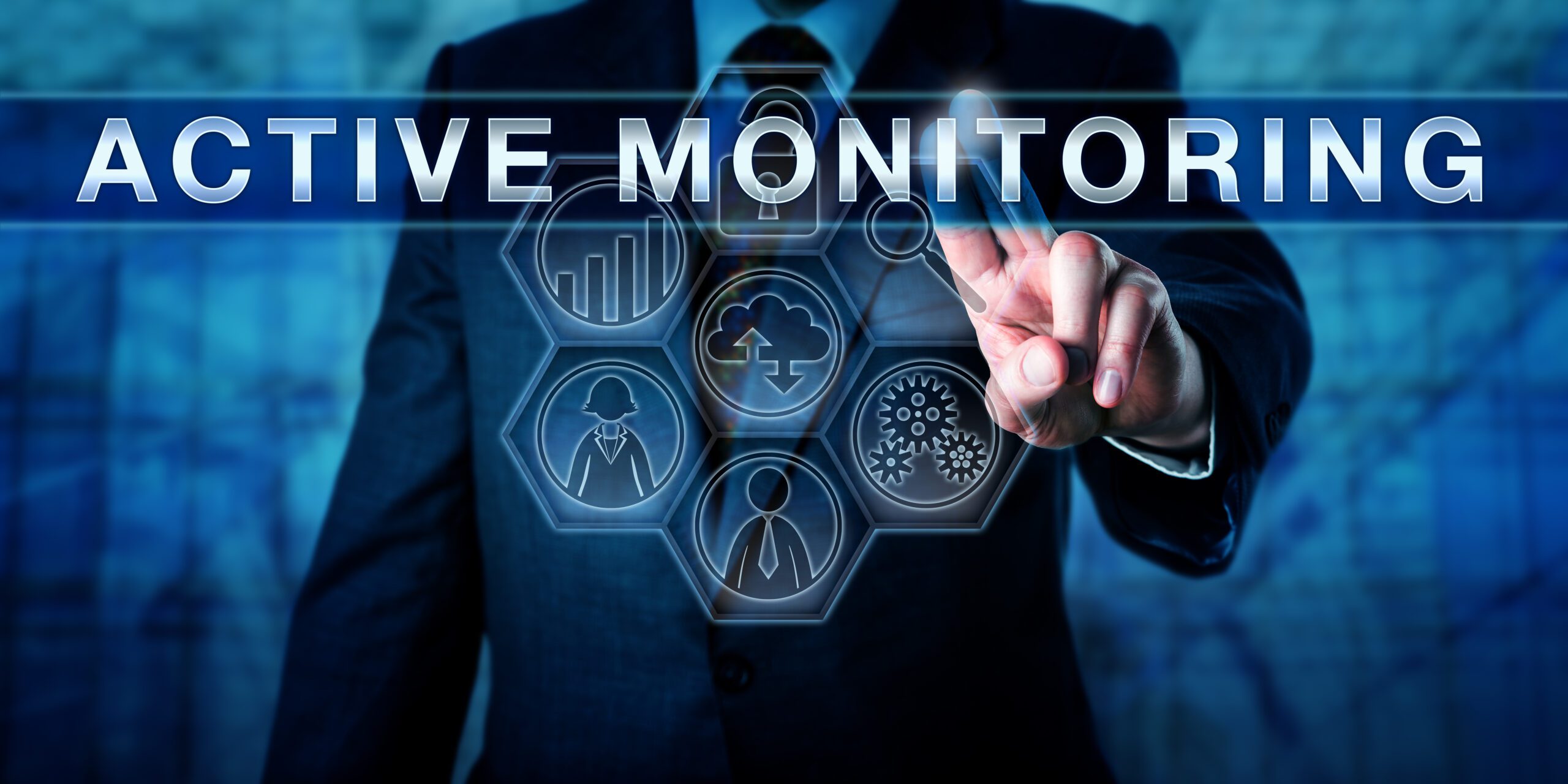 MSPs actively monitor and maintain systems, so you experience little or no downtime. This includes installing vital security patches, defragmenting hard drives, running virus scans, monitoring alerts and error messages, and just basically paying attention to your IT so you don't have to.
Boosting your team's daily productivity
While your MSP isn't technically on your staff, they will often feel like part of your internal team. As you build a strong partnership, you'll definitely find that your employees are spending less time dealing with technology problems on their own, and this means better productivity.
On average, office workers waste an average of 22 minutes every day on IT-related issues. That's over 91 wasted hours per year!
Your MSP provides responsive help desk support that can fix problems quickly and often remotely (meaning that your employees won't even have to wait for a tech to drive to your office). Why not let your employees reclaim as many of those 22-minute daily blocks as possible by allowing a managed IT services professional to fix the problems?
No more unexpected bills for the little things
When your internal IT manager experiences a big problem and needs help, he or she probably calls in a fee-for-service IT support vendor who charges an hourly rate on top of parts and equipment costs. And those bills can be frightfully large.
What's worse, your team members are likely very aware that IT service is costly for your company, so they feel they can't report "little" problems like error messages or performance issues on their individual computers. This leads to employees unintentionally covering up things that could be symptoms of much larger problems that need a swift response, like a virus infection that could lead to a crippling data breach. At the very, least this causes them to waste those 22 minutes every day trying to fix problems on their own!
Technology assets will break down, and they will cause trouble for your business. You can depend on that. But, you don't need to fear unexpectedly large bills – you can prevent them!
How?
Managed services use a recurring monthly billing model that allows you to budget more effectively.
And, you'll pay the same monthly bill regardless of how many times you called IT, or how long they spend solving your problems. You and your employees don't have to second-guess themselves before they pick up the phone or create a help desk ticket any longer, which reduces stress and saves money. And that could be priceless.
Protecting your business data
Did you know that cybercrime costs businesses billions of dollars per year? And that's not just among large, multi-national companies with massive revenues. Nearly half of all cyber attacks targeted small businesses in 2016, and that number is on the rise because criminals know that smaller businesses are typically less security savvy. But what if your business proved these data thieves wrong?
Because MSPs are proactive, they're constantly monitoring your systems to watch for security threats. They are also making sure the latest security patches and antivirus definitions are installed. This active monitoring strategy can help you avoid costly data breaches. And data breaches are undoubtedly costly, according to industry experts. Last year, the full financial impact of a single data breach was typically between $82,200 to over $250,000.
Beyond cybercrime, human error is a significant cause of data loss. Accidents happen, and files are misplaced or deleted. MSPs can also help implement backup and cloud data storage solutions to give you easier access to your files and restore lost/deleted files in no time.
Offering you peace of mind
Running a business in 2018 is stressful enough without having to worry about the ever more sophisticated cybersecurity threats lurking around every corner of the web. Above everything else, MSPs give you strong peace of mind for a very complex facet of your operations. Imagine how much more you could get done in a day (and how much better you would sleep at night) if you knew…
There's always someone watching over your network, 24/7/365.
You and your employees have one number to call when there's a tech issue, and you can rely on that expert resource for fast response — without extra bills.
You have easy access to IT expertise, so your team members don't have to waste their time on IT problems they probably don't have the training to deal with.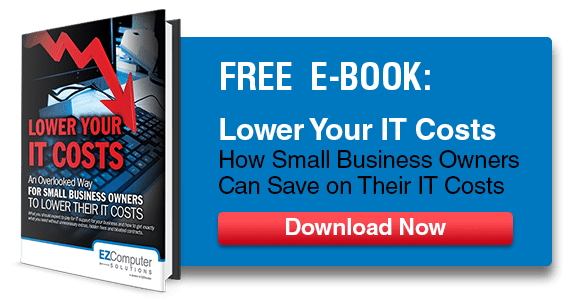 Are you looking for peace of mind when it comes to your IT services in the Lancaster, PA area? Let the EZComputer Solutions team put your worries to rest. Get a quote on managed IT services to fit your business's unique needs today!